It's October 1st and you know what that means!!! It's BACKDROP OF THE MONTH day! Wahoo!! And this month, don't you know it, I've created a Halloween Backdrop! It's my favorite month of the whole year and I am SO, SO excited to celebrate all things spooky and creepy.
As a reminder, every month my newsletter subscribers receive a free BACKDROP OF THE MONTH directly to their inbox. Make sure to join in the fun below to receive yours!
I hope you've enjoyed the Happy Birthday Backdrop and the Back To School Backdrop. If you've printed and used a Love The Day Backdrop, don't forget to show it off on Instagram using hashtag #LTDbackdrops.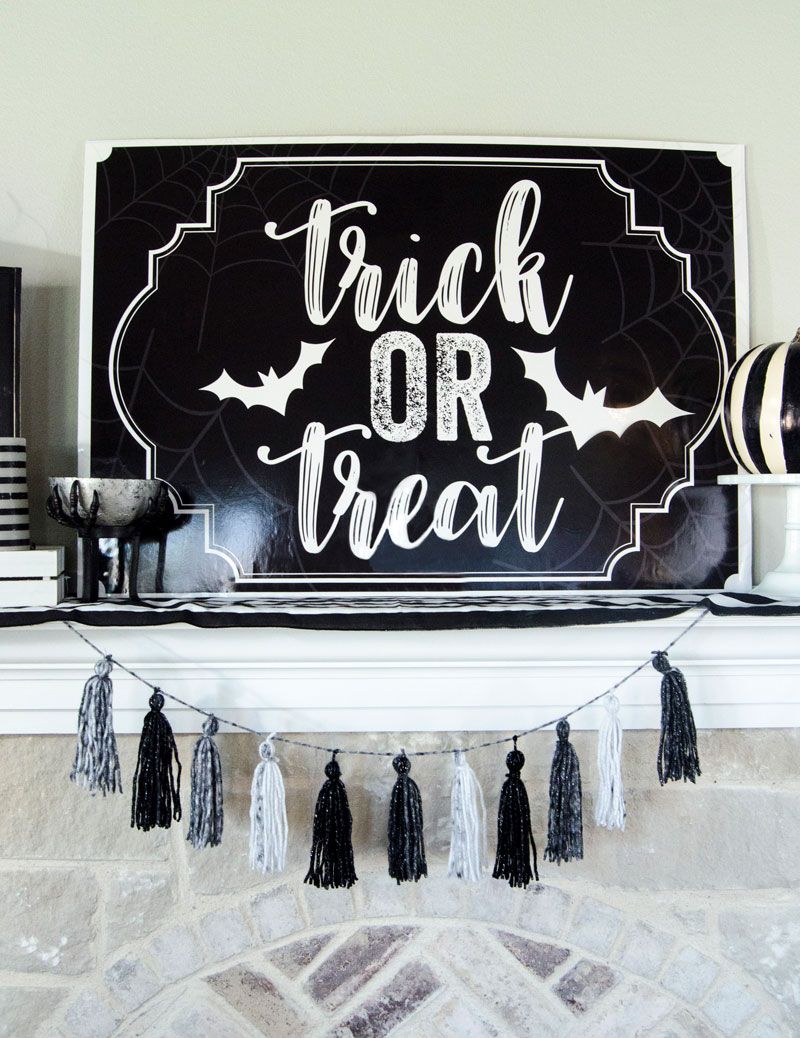 For this Halloween Backdrop, I decided to design it  black and white so that it can be used in multiple settings: mantels, dessert table backdrops, photo-booths, Spooky Halloween parties and Cutesie Halloween Parties. It's perfect for ALL Halloween occasions.
The poster is 15 inches X 10 inches and cost me $54 dollars to print at Alphagraphics. For other printing options, make sure to check out my post Best Place to Print Backdrops and Printables.

I used the Halloween Backdrop on my mantel because I found that awesome STRING SKULL at Michaels and knew I had to pair the two together! I painted a pumpkin black and white and added a DIY tassel garland to finish off the look.
I love how it turned out and can't wait to used the Halloween Backdrop later this month at our Ward Trunk or Treat. 
If you are interested in the October Halloween Backdrop of the Month, make sure to join my newsletter here:

For more Backdrops, check out these posts: