My eleven-year-old daughter made it VERY clear that she REFUSES to hand out lovey-dovey Valentines this year.
I mean, boys are kind of gross and she would be mortified if a boy got the wrong idea!
She asked me to gather a bunch of Non-Mushy Valentines Ideas for her to choose from.
I suggested my favorite JAWSOME Valentines, but she doesn't like sharks.
I strongly encouraged the PAPER FAN Valentines, but she said boys wouldn't like them.
And then I showed her the Valentine Color Cards, but I guess coloring is out of style. Can you tell I have a tweenager?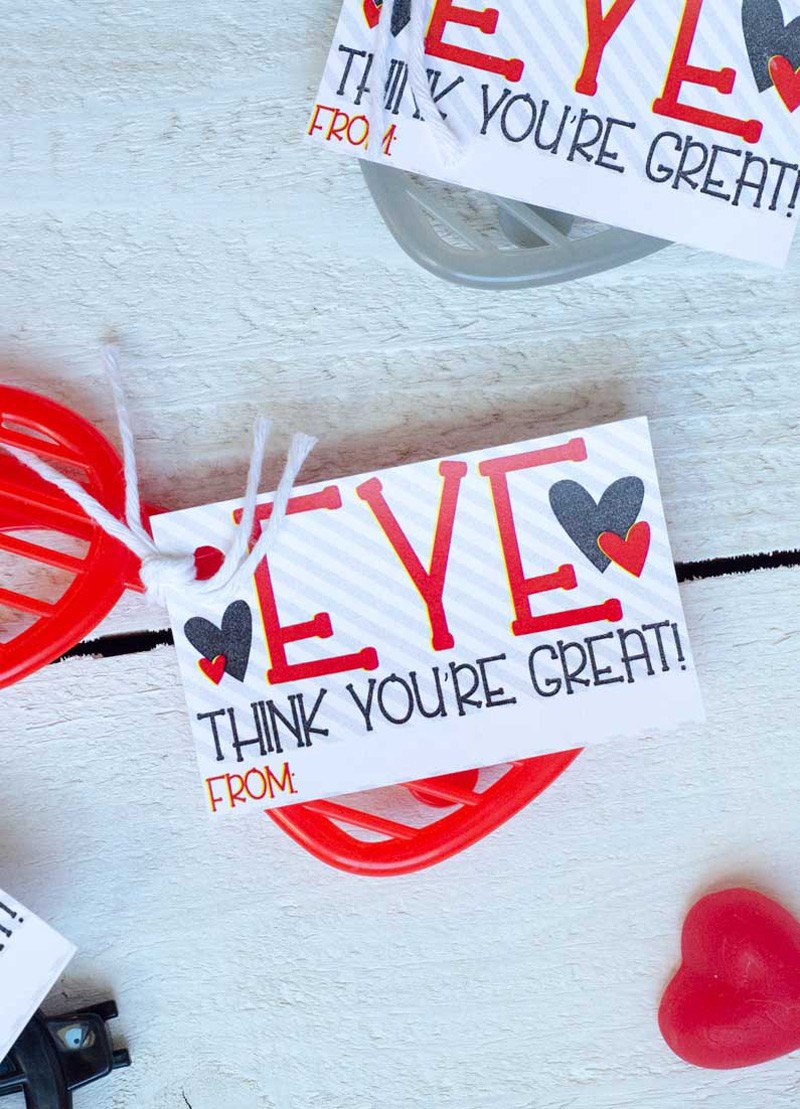 We decided to buy a whole bunch of Heart Glasses (in all colors for all genders and personalities:) and I designed coordinating tags that read, 'EYE Think You're Great.'
It's a completely non-mushy phrase that is nice, but not romantic.
VALENTINE HEART GLASSES – WHITE BAKER'S TWINE – EYE THING YOU'RE GREAT TAGS (download below)
I figured there must be other mom's out there searching for non-mushy valentine's ideas, so I'm offering this ideas as a free printable! You can download it here:
---
WANT MORE PRINTABLES?!
SUBSCRIBE TO MYÂ PRINTABLE LIBRARYÂ FOR ACCESS TO HUNDREDS OF PRINTABLES!!
---
And for more NON-MUSHY VALENTINE'S IDEAS, check out these posts:
---
---
---