Hey ladies! It's Amy Robison here again with some more fun party ideas. I'm not much of a sports fan, but I don't mind sticking around to watch the game when treats are involved. And I feel like they're always involved, so maybe I am a sports fan. Haha! You know I love a good party and I can throw one for just about any occasion. Gathering together to watch a game is a good enough reason for me to party. One of my favorite things to make are the party favors. I love creating a special little treat or gift for each gift to remember all the fun we had together. These foam finger football party favors are the perfect treat no matter which team you are cheering for.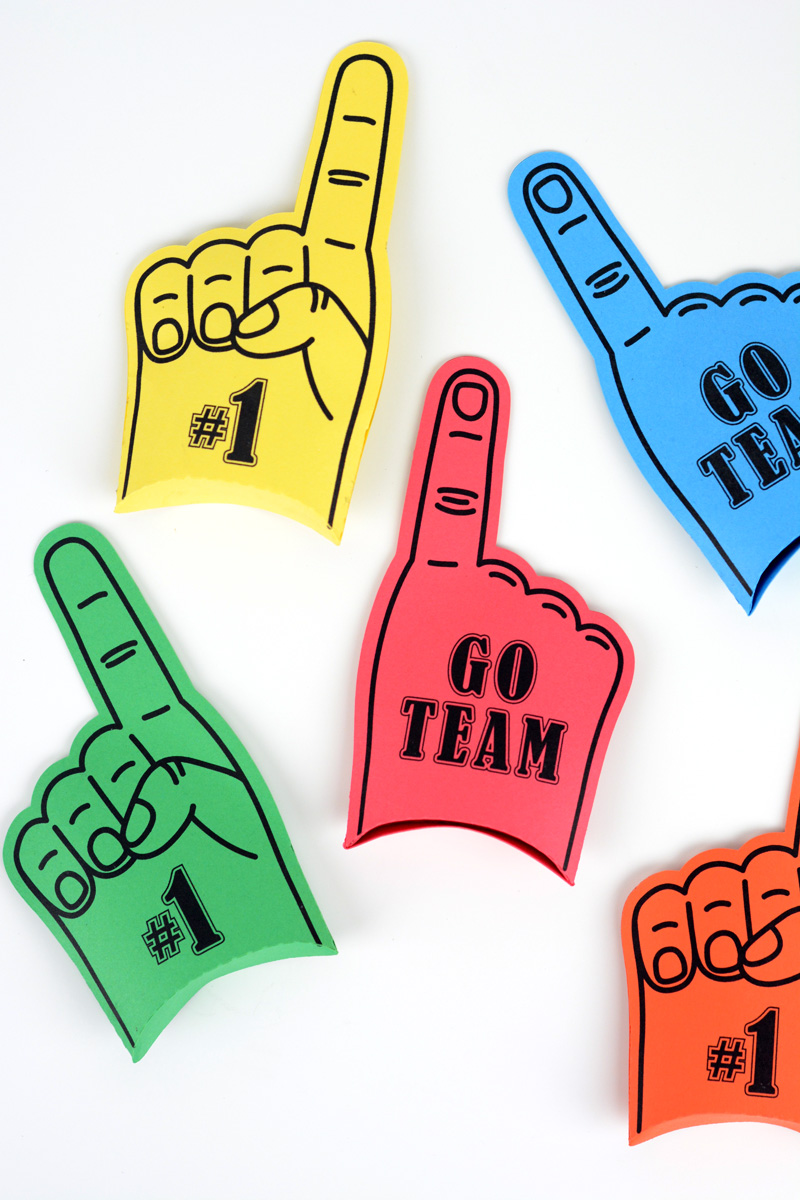 The pillow box bottom creates enough room to fill with a few yummy treats, then close up. I love this style of closure because it's easy to make and is easy for the guest to open and close back up if they want to save a few treats for later. You can print the fingers on any color of paper to match your team. I have included a .pdf file for those of you that want to print and cut the football party favors by hand. There is also an .svg cut file to use with your Silhouette or Cricut to print and cut around the foam fingers for you.

How to Make a Foam Finger Football Party Favor
Supplies Needed:
Directions:
Print and cut out your foam finger using the pattern provided.
Fold along all the dashed lines.
Glue the front and back of the hand together along the sides and top edges, leaving the bottom open like a pocket.
Fill with Candy. Fold in the top and bottom flap on top of each other following the curved, dashed line.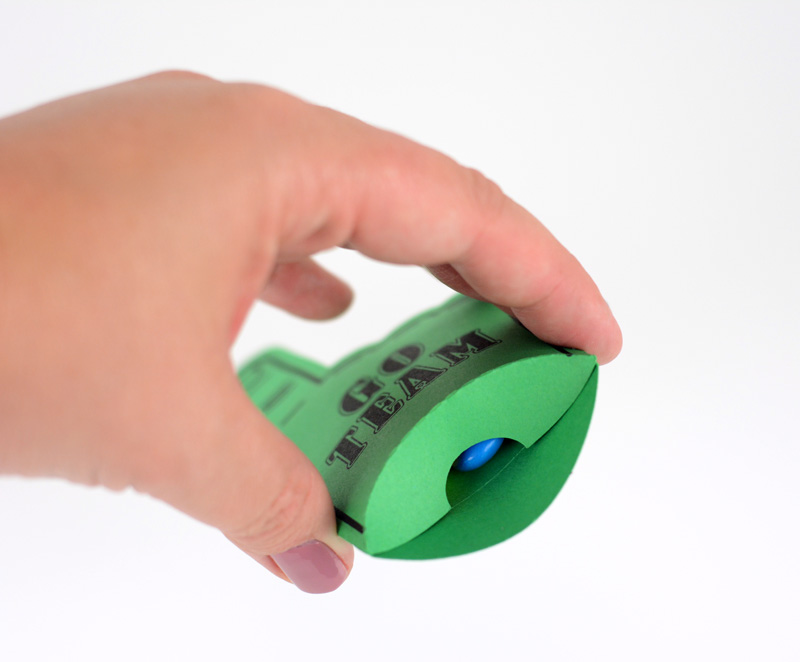 Other ways to use the foam finger football party favor
Can you even believe how simple those are to make? You'll be able to whip up enough for a whole party in no time. They would also be a great treat for a little league football team after one of their games. Fill with a treat everyone will enjoy, or perhaps tickets to see a movie as a team. If you have a sports fan, wouldn't it be fun to surprise them with tickets to see their favorite team play live and in action. You could also stuff it with a gift card or cash for someone's birthday.
There are so many ways to use this football party favor. I hope you enjoy creating these foam finger boxes and watching your guests open them with delight.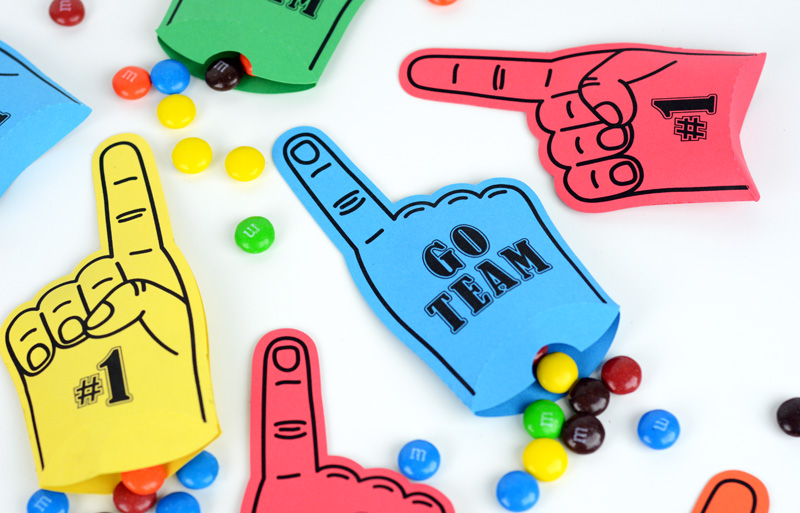 Pin it for later!
Looking for more Football party ideas? Be sure to check out these ideas on Love the Day: