My favorite DIY crafts (especially candy corn crafts) are turning unexpected items into something else (like these DIY Apple Treat Bags). When prepping for the Candy Corn Party, I saw the DIY Traffic Cones  and just knew they had to be turned into candy corn something! Then I found the Black Headbands and it all came together….DIY Candy Corn Party Hats. I just love how they turned out! See the full tutorial below.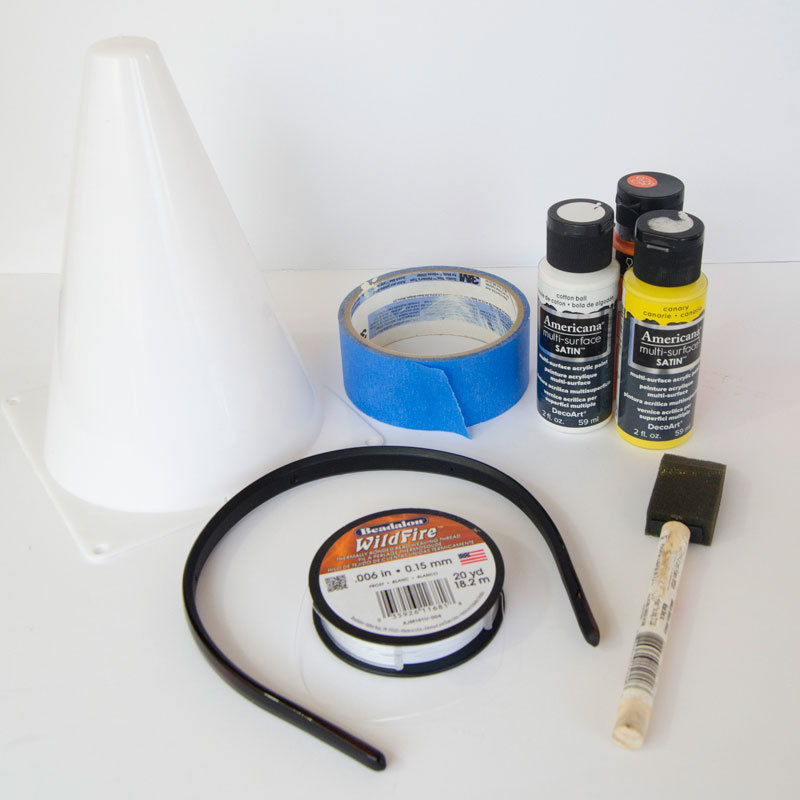 What You'll Need: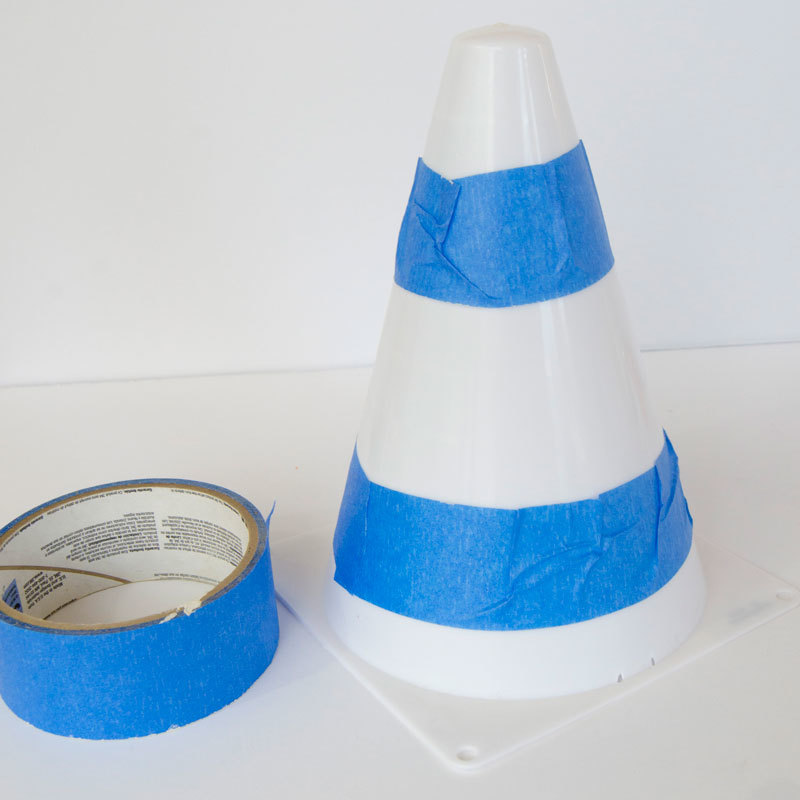 1. Place two pieces of painters tape around the DIY Traffic Cones.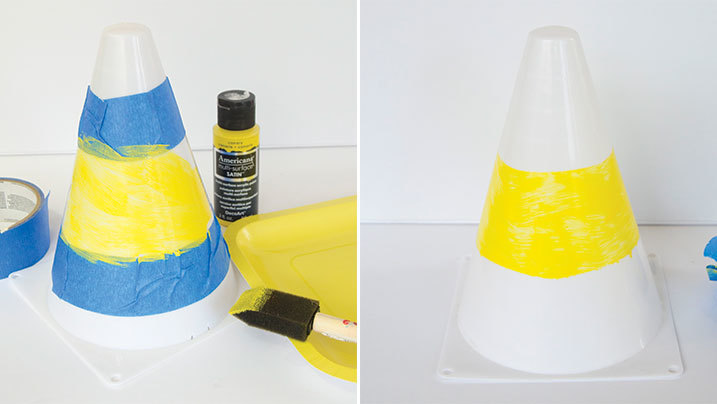 2. Paint the center section of the cone yellow, let dry and re-paint. You may need three or four layers of paint. Once the paint is dry, remove the tape.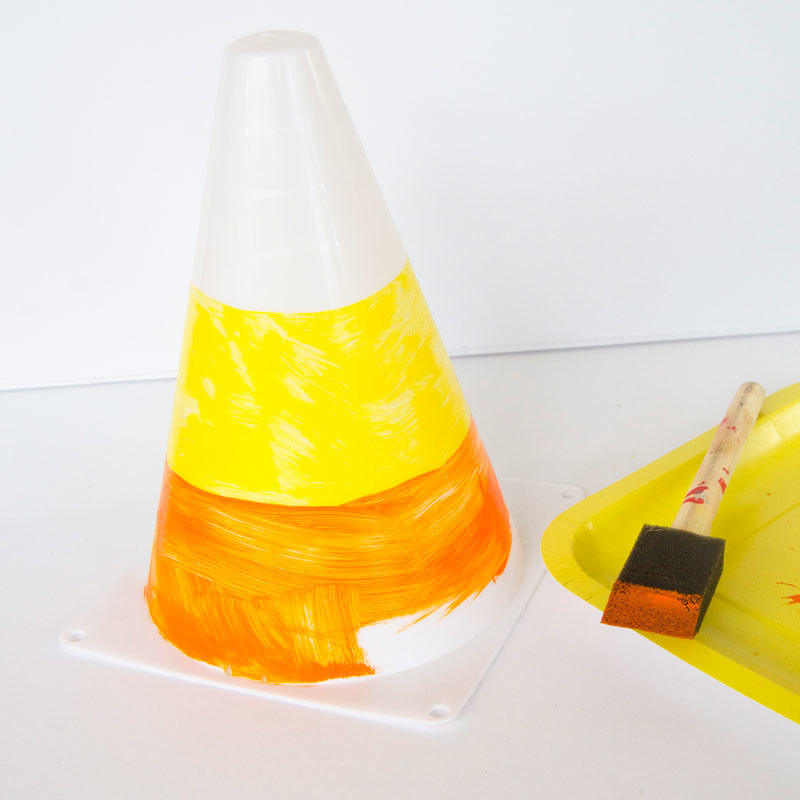 3. Paint the bottom third section of the cone orange. Let dry and repaint a few times.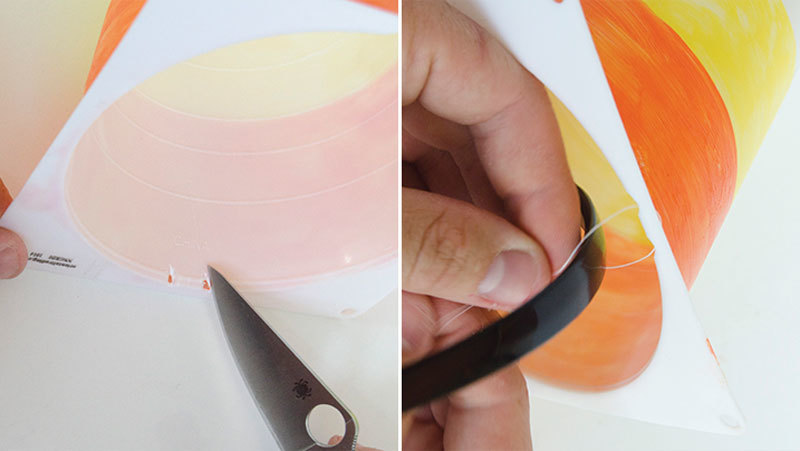 4. Cut small slits on either side of the cone.
5. Tie the painted cone to the Black Headband with the Clear Stretchy Cording.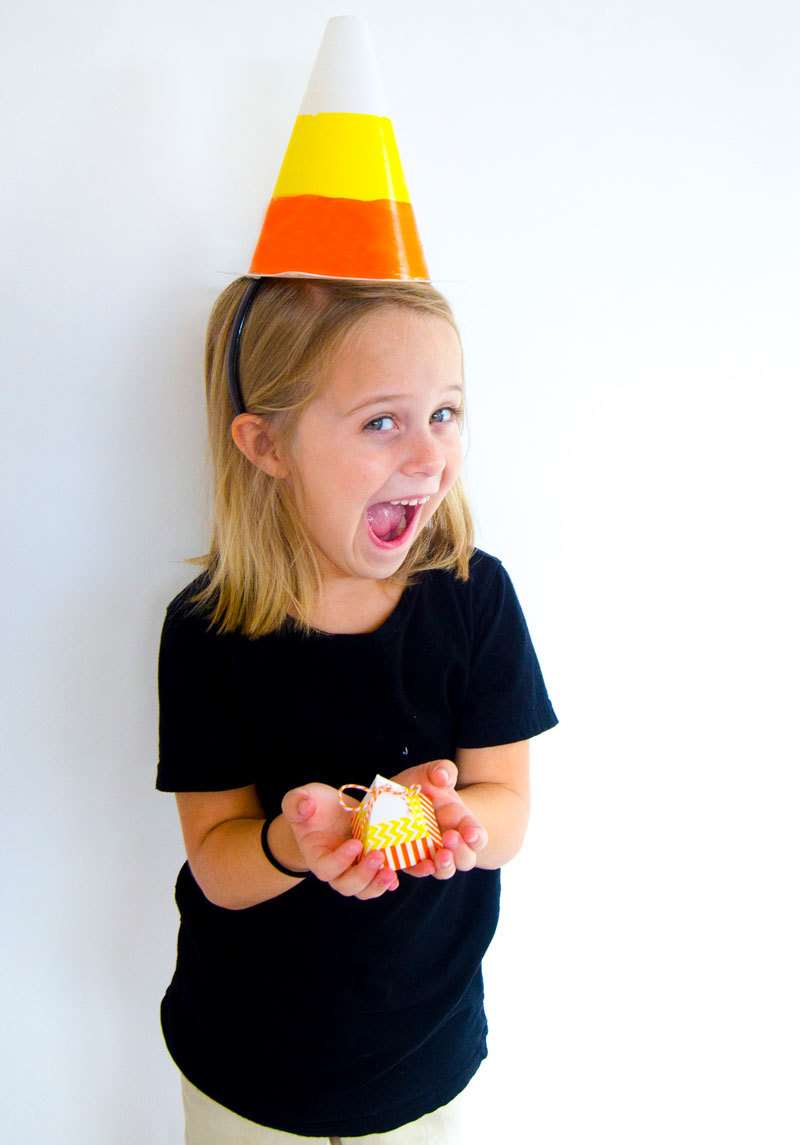 SEE MORE LOVE THE DAY CANDY CORN CRAFTS!
And check out some of my favorite candy corn crafts from around the web:
Budget Friendly Candy Corn Party
Festive Candy Corn Inspired Halloween Party