I'm sharing one of my FAVORITE PARTY TIPS today! It's a major time saver if you're in a party crunch. What I like to do, is purchase a store-bought cake and spruce it up to look like a homemade cake. So sneaky right?! I usually call my bakery before hand and order a basic 2 layer vanilla cake with buttercream frosting. From there I go crazy decorating the cake to match my party theme. I really enjoy the process and love seeing my kids excitement when I unveil the finished product. This is the candy corn cake I spruced up for the Candy Corn Party I designed for Oriental Trading. It included LOTS of candy, a Candy Corn Cake Topper and a fun mixture of sprinkles.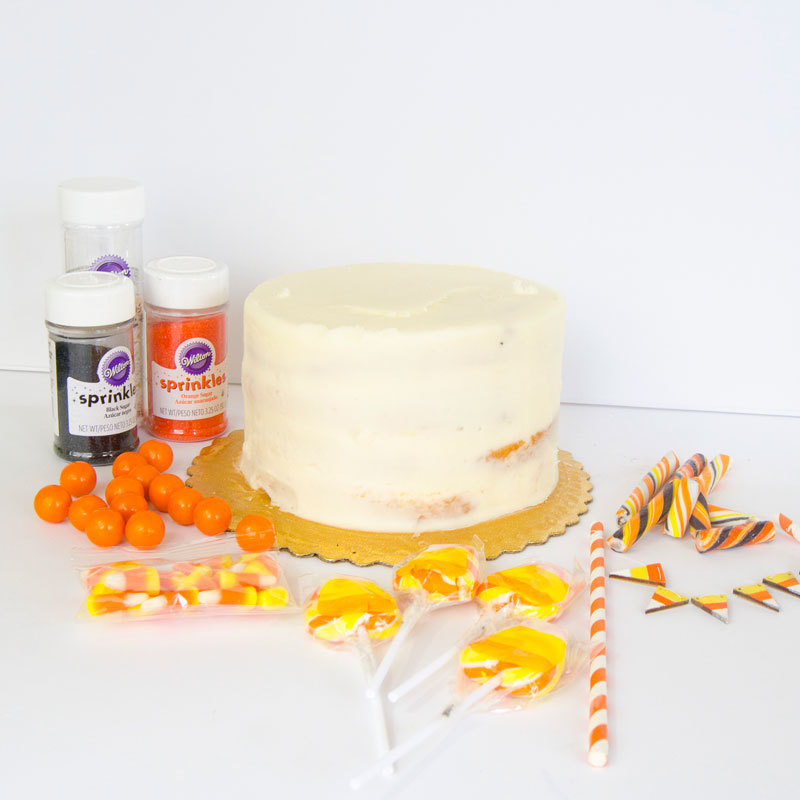 What You'll Need:
Store Bought Cake (I like the generic vanilla with buttercream frosting)
Candy Corn Topper
Sprinkles (I used white, black and orange sprinkles)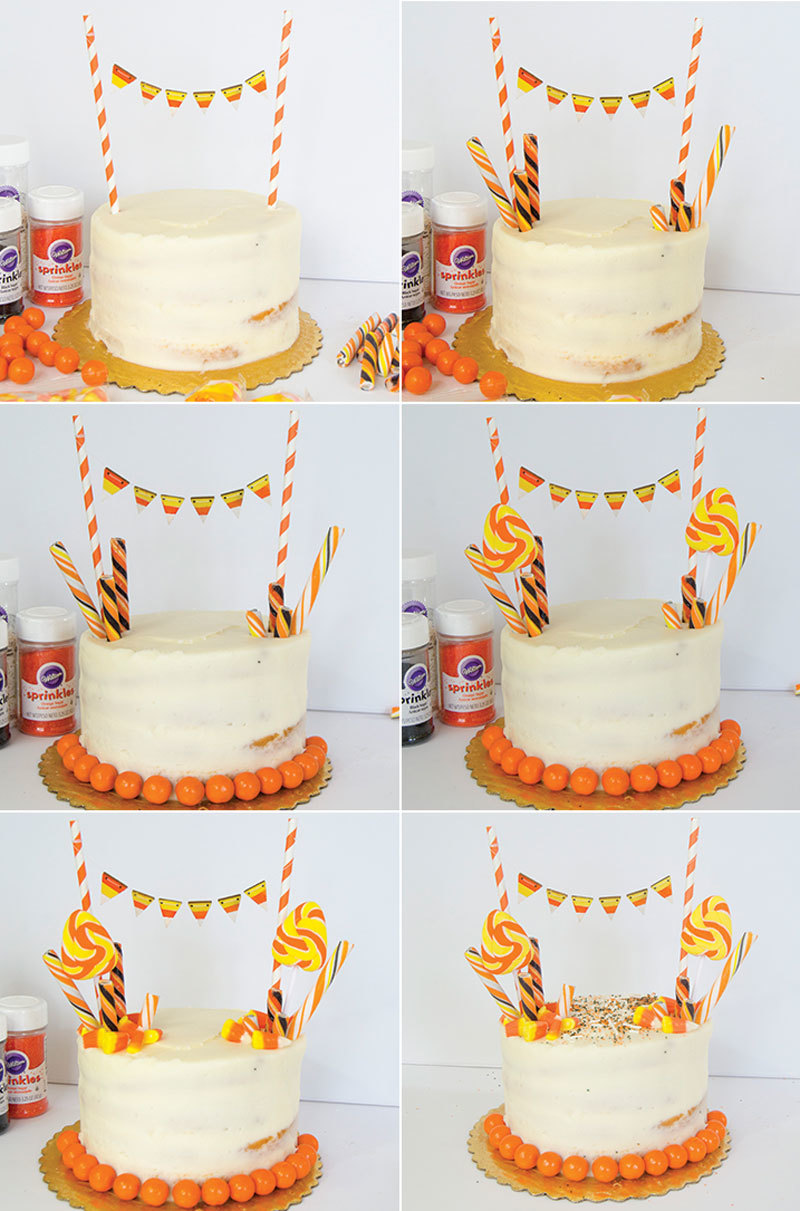 Step 1: Make your CANDY CORN CAKE TOPPER (LINK) and insert into the cake.
Step Place two full sized Halloween Candy Sticks on boths sides of the CANDY CORN CAKE TOPPER. Break a few Halloween Candy Sticks and place them around the topper according to your liking.
Step 3: Place Orange Medium Gumballs around the base of the cake.
Step 4: Place one Candy Corn Swirl Pops on both sides of the CANDY CORN CAKE TOPPER, in between all the Halloween Candy Sticks.
Step 5: Place a handful of Candy Corn on both sides of the CANDY CORN CAKE TOPPER according to your liking.
Step 6: Mix black, orange and white sprinkles together in your hands and scatter across the top of the cake! Place on your table and enoy.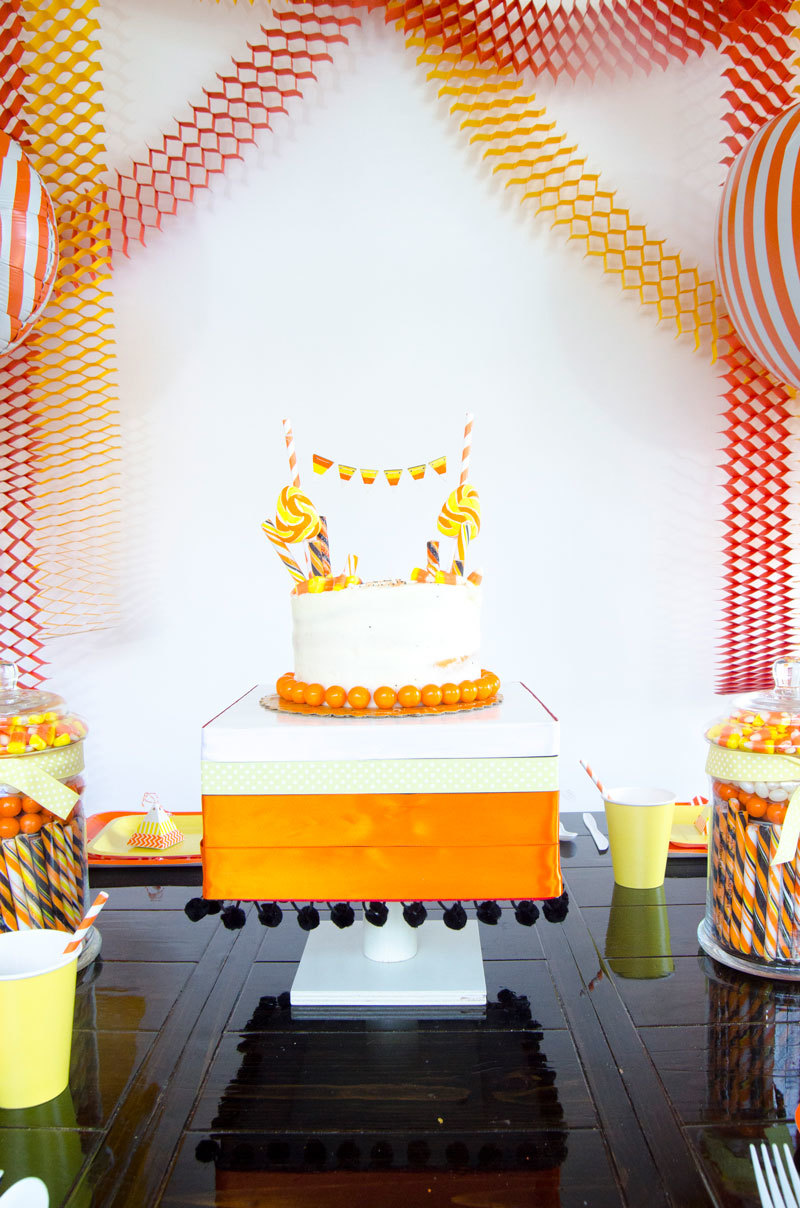 CHECK OUT SOME OF MY OTHER CANDY CORN CRAFTS/PRINTABLES/PARTIES!