Can you believe that Halloween is a week from today? This week is all about finishing up the last details on costumes, making sure you have enough treats for trick or treating, and of course getting ready for your kiddos classroom parties.
It's no secret that every Halloween class party needs treats, activities, and last but certainly not least a few games. Here's 10 Halloween Class Party Games that kids of all ages are sure to enjoy!?
Halloween Class Party Games for Elementary School
Click the titles or photos below for more details on each game.
It's a game that appeals to all ages and is so easy to pull off! I have some tips on Where To Print Printables and it tells you how to print these oversized posters for the games!

---
I absolutely LOVE the idea of Mummy Bowling. Again it's fun for all ages and pretty easy to make. You can grab a cheap pair of bowling balls from Walmart or Amazon and wrap them in either toilet paper or streamers.
The white strands make them look exactly like little mummies! Add some darling googly eyes and you have the most adorable Halloween monster game ever.
You can even wrap the ball like the picture below! And don't forget to add this adorable "Mummy Loves You" printable as a party favor!

Bowling Pins – Gauze Rolls – Googly Eyes – Green Ribbon
---
This is such a darling little game. Essentially every-time you roll the dice, you build another piece of Mr. Frankenstein. You can create your own Frankenstein out of construction paper or download an image of one off the internet.
If you love Frankenstein halloween ideas, make sure to check out this Frankenstein Pudding Cup Tutorial and Frankenstein Crafts, Treats & Cakes!
---
You can't go wrong with a classic game of bingo. I love the colors of these printables: the green, orange, purple and black are so perfectly classic Halloween.
The images make the game easy for even a toddler to play! And I love the idea of using candy corns as token pieces. So festive and sweet.
---
We've played this game for a neighborhood Halloween carnival and it was a MAJOR hit! The kids absolutely loved it. It was a total hit for the toddlers/young kids and surprisingly the tweens too. Everyone loved punching through the tissue paper to gain a prize!

---
This mystery Halloween game is perfect for toddlers or young elementary school age kids. Grab a bundle of black lunch bags and fill
---
We play this game every Halloween and it's a blast for all ages.
---
Love these 10 Halloween Class Party Games? Pin them for later!
Looking for other Halloween Party Ideas? Check out these ideas on Love the Day: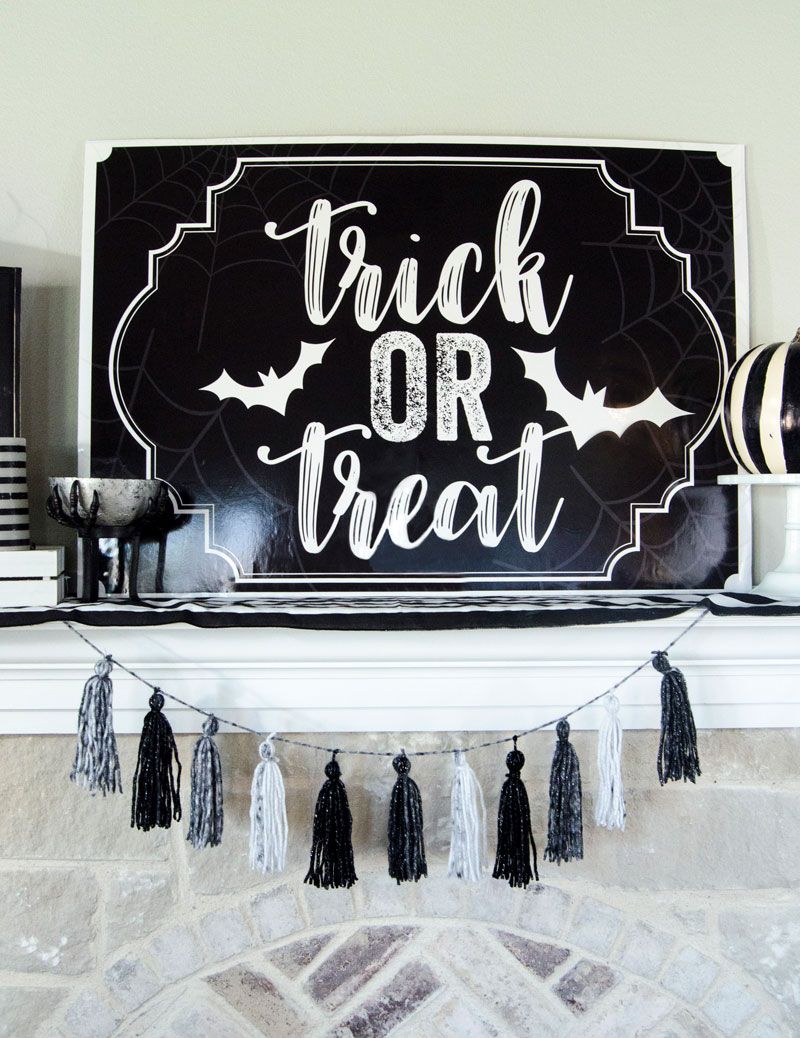 Looking for other ways to make your Halloween fun and festive? Here's some of my favorite ideas from around the web: