Sunny Day, Sweepin' the clouds away…Can you tell me how to get to Sesame Street? I have so many fond memories of watching this PBS classic as a little girl, and again with my own little girls.
Sesame Street is the first show so many children watch, and subsequently fall in love with.
I adore the creative Sesame Street party ideasI have seen over the years, and even though my own girls are too old for a Sesame Street party, I gathered my twelve favorite parties to inspire you!
Click the link or the photo for more photosand inspiration for each theme.
12 Sesame Street Party Ideas
I shared this delightful Sesame Street Birthday Party on my blog recently, and I couldn't not include it in this round up of my favorite Sesame Street Birthday Party Ideas!
This DIY Sesame Street birthday party by Dusty of All Things GD? So colorful and fun that it served as major inspiration for my new Sesame Street Printable Collection!
---
One of the most fun party favors are those that can also be used as a party activity!
These sweet Sesame Street bean bags are just too cute. They are the perfect party favor for your little one's Sesame Street party.
---
Oh I love paper fans!!! And how darling are these Sesame Street-themed paper fan?
And the tutorial is SO, SO easy.
---
You can't host a party for little ones without fun party games!
I could see little babies LOVING this pin the nose on Elmo game.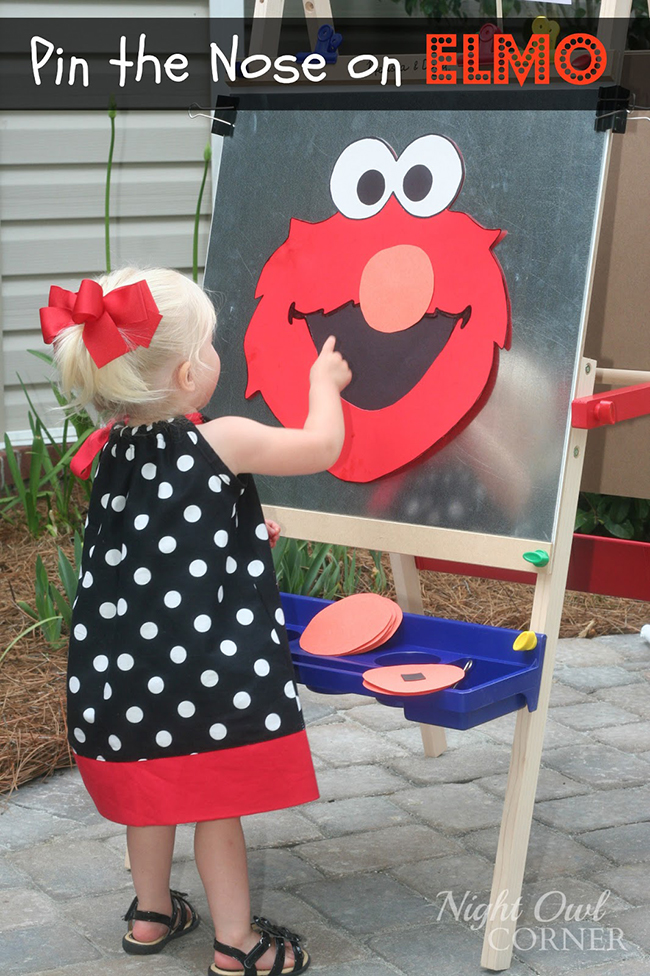 ---
One of the most important parts of any party is the food! Toddler parties can be a little more of a challenge, because the menu is limited.
This Cookie Monster Popcorn is just perfect for any Sesame Street party!
---
Rubber Ducky, you're the one! This is such an adorable and easy Sesame Street Birthday Party drink idea! Buy a few extra rubber duckies and pass them out as party favors too!
---
This sweet party is all DIY and combines both Sesame Street and pom poms! So fun, right? I love the big google eyes and this is a great way to add big impact on a small budget.
---
You had me at FUDGE! This cookie monster fudge is so extra with the adorable googly eyes and cookie chunks.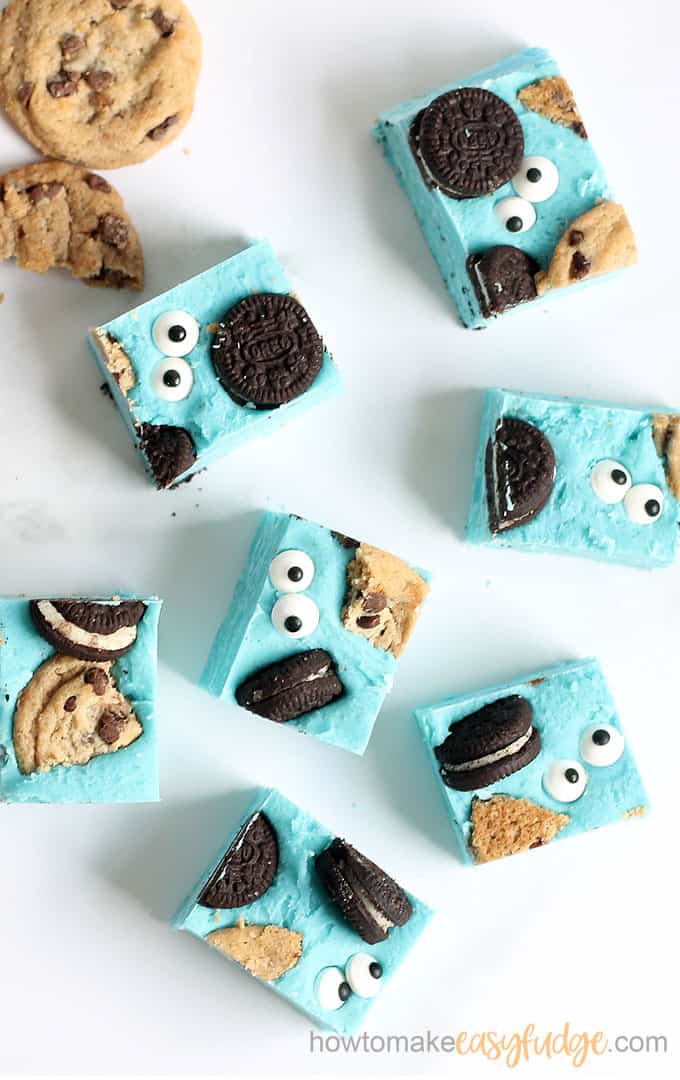 ---
There is no need to chase the clouds away with these darling Sesame Street birthday party hats!
---
I can't think of two things that kids love more: jello and elmo! These Elmo Jello Cups are a party score!
---
When I think of Sesame Street, this is exactly what I think of. Classic colors and original characters is Sesame Street to me.
This party incorporated all of the original Sesame Street character by using framed pictures as part of the backdrop and stuffed characters on the party table.
---
SESAME STREET PARTY BACKDROP
When I first saw this backdrop, my jaw dropped! It looks EXACTLY like the Sesame Street set! I don't know who painted this, but they are AMAZING.
CIRCUS PARTY DECORATIONS
Here are all the links to these adorable products:
Kraft Favor Bags
Sesame Street Bunting
Ice Cream Bowls
Sesame Street Balloons
Polka Dot Dessert Plates
Sesame Street Sprinkles
Sesame Street Party Cups
Straw Favors
Sesame Street Masks
Rainbow Cupcake Wrapper
Green Napkins
LIKE THIS POST? PIN FOR LATER